Back to Event Listing
Date/Time
Date(s) - 10/13/2018
2:00 pm - 4:00 pm
Location
Community Alliance Church
Categories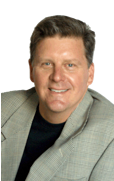 Our lives are busy, and can be quite draining. We all need refreshment. Let's experience Christ's refreshment together! Scripture says:
Acts 3:20 – Repent therefore, and turn to God so that your sins may be wiped out, so that times of refreshing may come from the presence of the Lord and that he may send the Messiah appointed for you, that is, Jesus, who must remain in heaven until the time of universal restoration that God announced through his holy prophets.
Gather with CFMAs and their teams for Round table discussions with Freedom in Christ President, Rich Miller;  National Director of Prayer – Jill Prout and Terry Pausch, North Central Director of Care and Training.  Please feel free to invite those that you have been working with and those you desire to work with.
Cost is $12.00 If you have questions, please call at 218.847.2266.
To register go to:  https://cacdl.ccbchurch.com/goto/forms/104/responses/new